Home
arrow_forward_ios
Job Locals
About Us
What Makes Us Different
As a minority-owned business that delivers exceptional service to its clients and candidates by capitalizing on diverse recruiting, account management, and staffing backgrounds, Pride Health's expert staff provides tailored and swift sourcing solutions to help connect healthcare talent with their dream jobs. Our personalized approach within the industry shines through as we continue cultivating honest and open relationships with our network of healthcare professionals, creating an unparalleled environment full of trust and loyalty.
United
With Pride
Pride Health is Pride Global's healthcare division, providing recruitment solutions for healthcare professionals and the industry at large since 2010.
Our
Mission
Our mission is to treat our stakeholders better than anyone in our industry by attracting, equipping, and retaining the best individuals who will work as a team achieving our corporate objectives. Stakeholders include clients, employees, temporary workers, vendors, and investors, among others.
Our
Partnerships
Pride Health currently provides local and travel clinicians across 38 states
Travel
From coast-to-coast—and everywhere in-between—we're committed to finding you a contract that suits your lifestyle needs.
Search Travel Jobs

Experience peace of mind and enjoy top-tier perks such as access to medical benefits, 401K matching, and reimbursements for certifications. Rest assured knowing that your well-being, financial security, and professional advancement are our utmost priorities.

SEARCH NOW

Search Local Contracts

Our commitment to innovation and process improvement drives our approach, quickly transforming potential candidates into quality hires for our clients.

SEARCH NOW

Search Permanent Jobs

We keep your overall risk low by managing complex compliance and legal hiring issues and provide scalable resources for critical projects to prevent costly delays or overruns.

SEARCH NOW
PRIDE Health is proud to have earned The Joint Commission's Gold Seal of Approval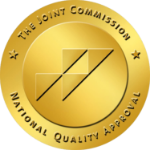 Pride Healthcare holds TJC Gold Seal of Approval, demonstrating our commitment to the National Standards for Clinical Quality and Compliance:
Qualifications and Competency of Staff
Ensuring Clinical Compliance
Monitoring Clinical Worker Performance
submit a staffing request